At Stonebridge, we proudly combine the latest manufacturing technologies with traditional hand skills to produce door handles and hardware from forged steel. We believe attention to detail is crucial, therefore our products are manufactured to not only be aesthetically pleasing through strong design but also extremely robust and hardwearing in the harshest conditions.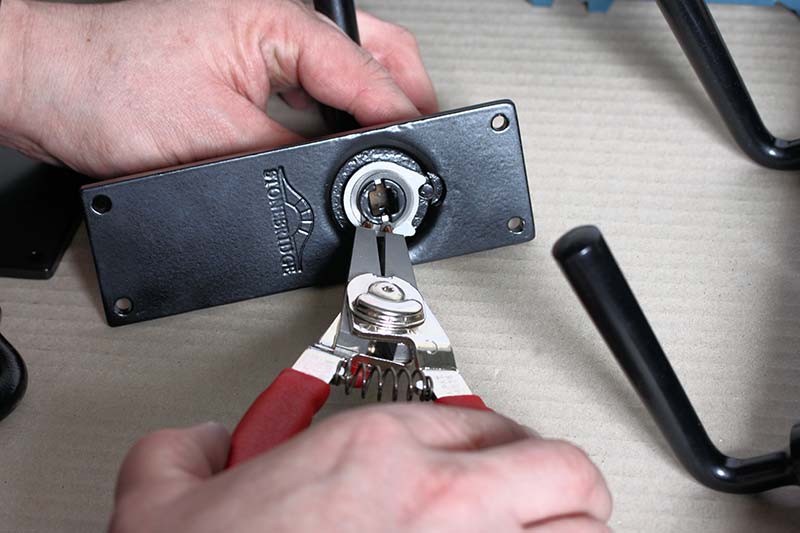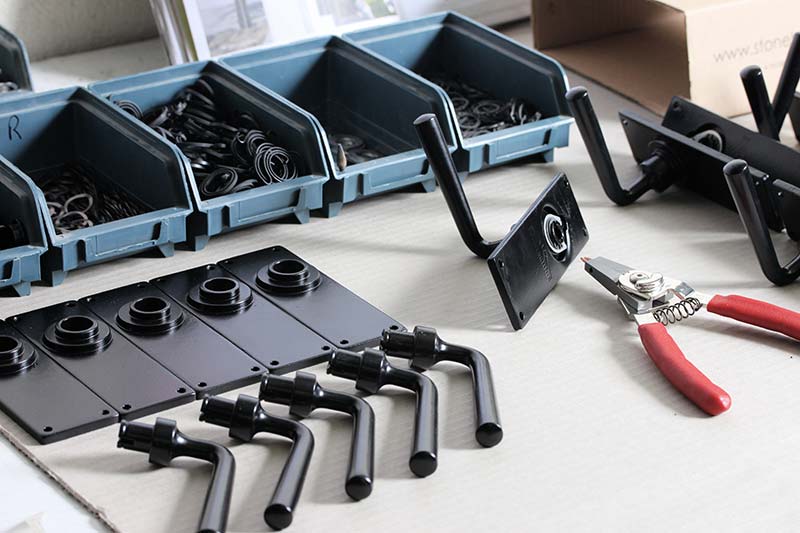 Bespoke and Innovative Designs
We have worked alongside experts within the Joinery industry to develop a range of unique and innovative designs to suit traditional period properties and modern new build homes. All Stonebridge products are not only aesthetically pleasing but are also extremely robust – providing exceptional corrosion and UV resistance to perform even in the harshest of conditions.
Nationwide Network of Distributors
The Stonebridge range of products can be purchased from our trusted network of distributors throughout the UK who can offer expert advice about our products.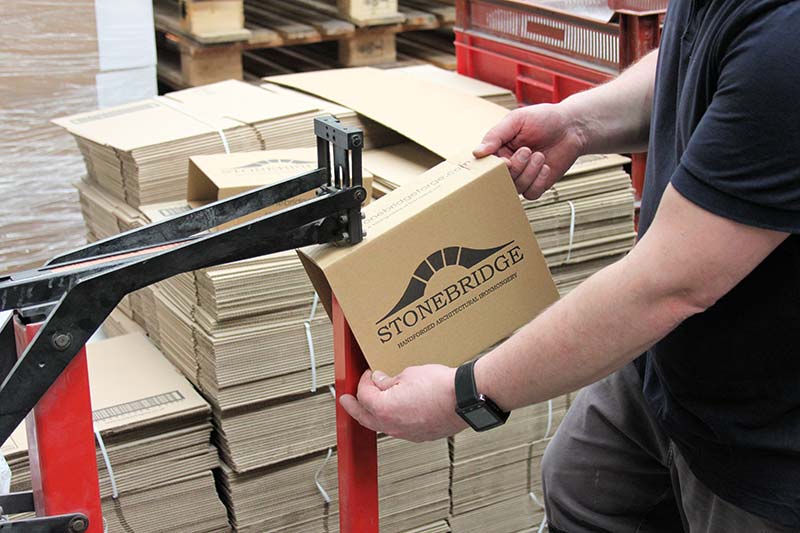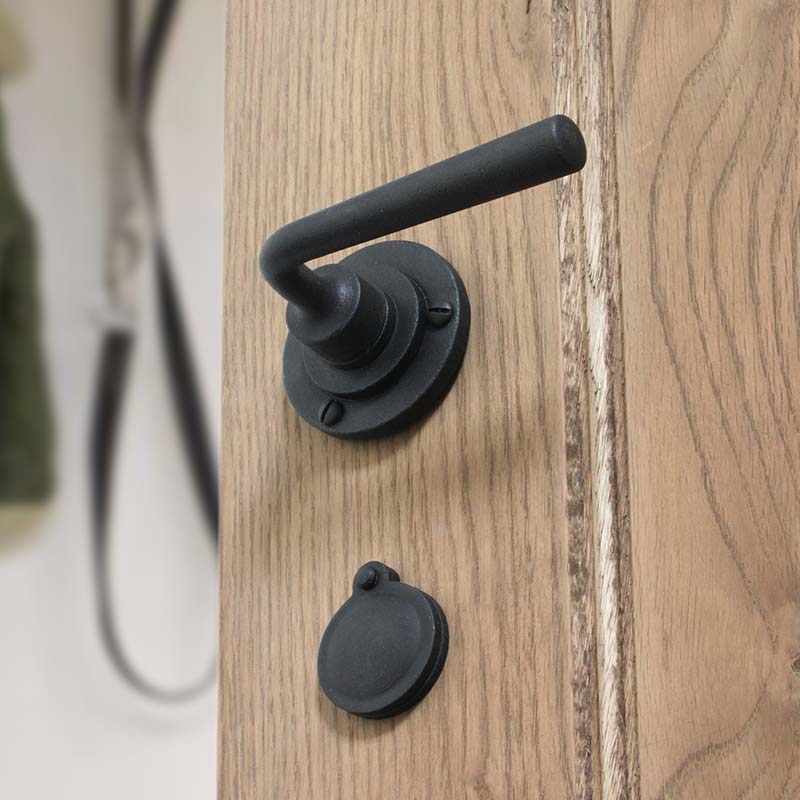 The Stonebridge Flat Black collection includes a range of stunning designs – perfect for new builds or renovation projects to bring a modern twist to a property. Combine our flat black ironmongery with wooden doors to bring a rustic feel to your home.
Using an ARMOR-COAT black finish with a 30% sheen, our products are extremely robust and have been independently tested to BS EN 1670:2007 Grade 5 for corrosion resistance to provide maximum protection in the harshest environments. The finish is also UV protected to provide maximum protection against sunlight.
In order to maintain the flat black finish, please follow our simple care guide.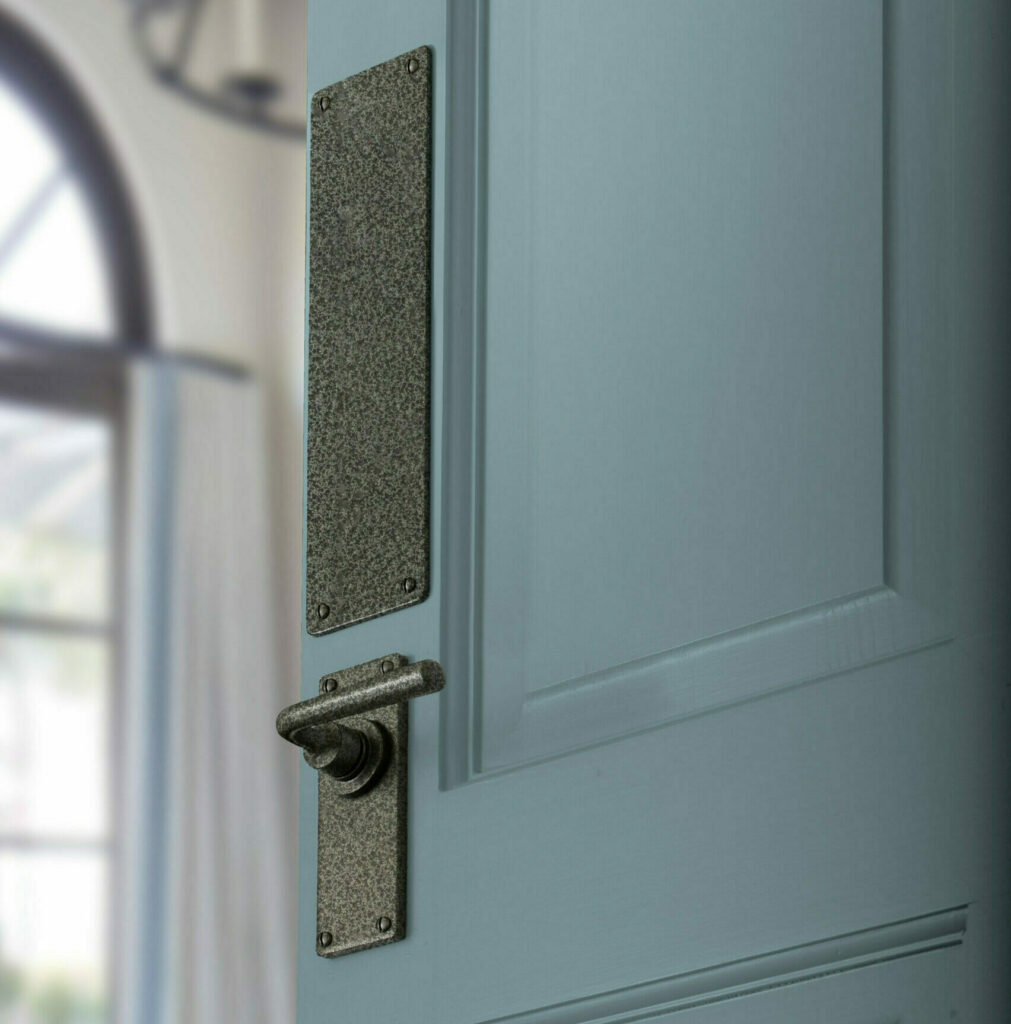 New to the range, Forged Steel by Stonebridge Forge has been developed using a hardwearing powder coat process applied to a durable steel base to create a stunning textured finish featuring a blend of silver and black tones.
Unlike any finish currently on the market, Forged Steel offers a striking appearance with a rustic, authentic feel which brings depths of character and charm to the home. The shimmer of the silver tones contrasts beautifully with the black hues to create an antique yet elegant look. Perfectly suited to period properties and traditional interiors, Forged Steel complements both natural wood and painted surfaces.
Finished using our unique ARMOR-COAT process, all Stonebridge products have been tested to BS EN 1670:2007 Grade 5 and are extremely corrosion resistance. The finish is also UV protected to provide maximum protection against sunlight and harsh weather.
To maintain the colour of our forged steel finish, we recommend following our simple maintenance guide.